Complex Circular Celtic seating plan with Decorated Panels
A circularCeltic seating plan on cream parchment paper, the piece is about 65cm x 65cm and was for around 50 people
The script throughout the work is Celtic written with steel nibs in black Chinese ink apart from the titles and Bride and Groom's names which are written in Gold Leaf.
The border is a double Celtic knotwork pattern which splits to form panels for the decorative elements, a monogram made of the couples initials, Bride and Groom's coats of arms, a painting of the venue, RAF Boscombe Down Officers' Mess. The outer border also connects with the 6 guest tables which have the same border, each guest table connects to the other and the central top table.
The seating plan was supplied with matching place cards.
Item
Seating Plan
inc Place Cards (50)
inc Table Cards (7)
inc Framing
Price Band
Band G
Band H
Band H
Band I
Please contact me for an exact quote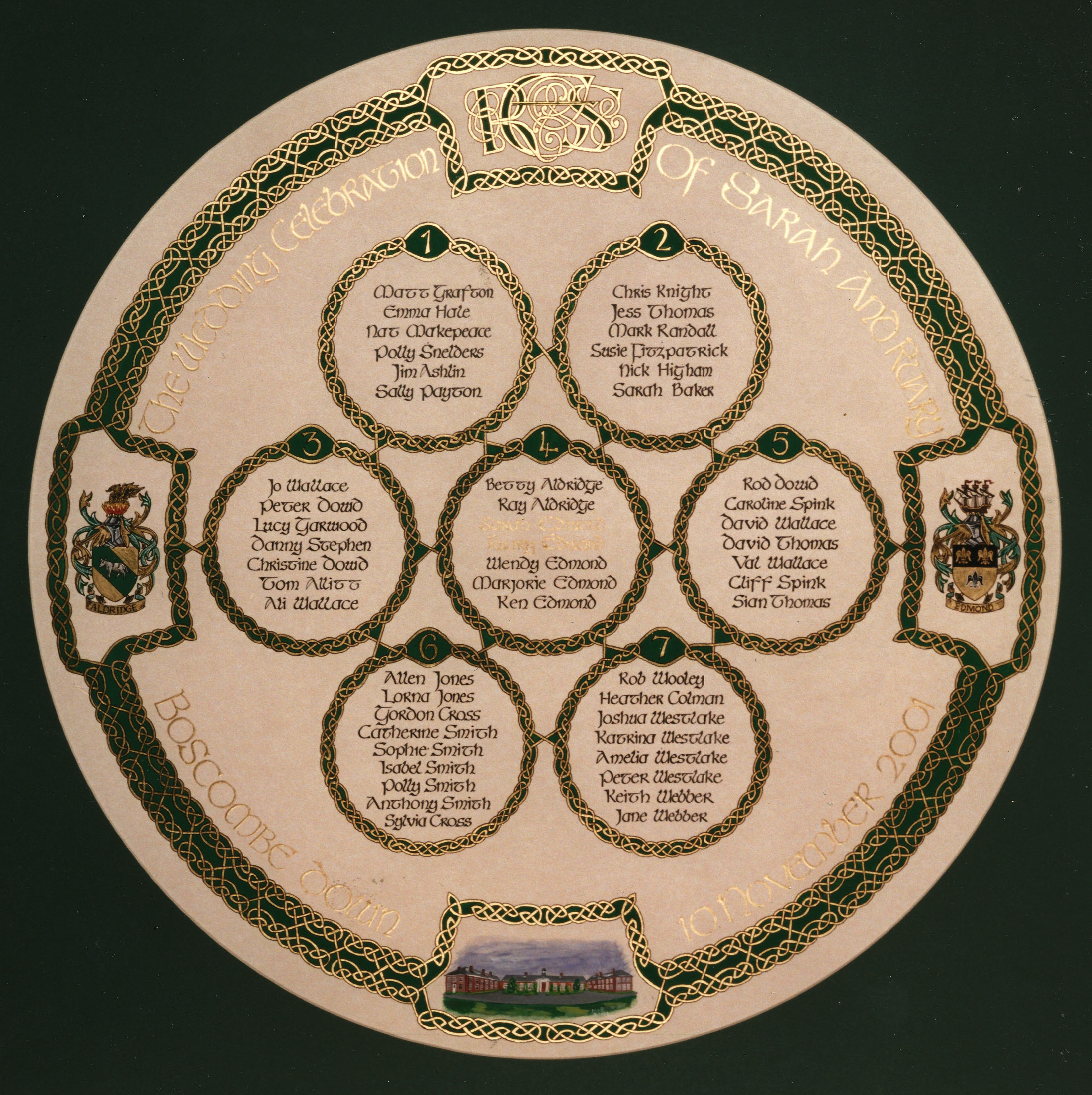 Boscombe Down Officers Mess Painting